Put your money
to work with automated savings
Relay moves idle cash out of operating accounts and into your savings. Earn 1% to 3% APY1 on every spare dollar.
Start saving
No account fees
No minimum balances
Interest paid monthly
FDIC insured up to $2.5M via Thread Bank2,3
Relay is a financial technology company, not an FDIC-insured bank. Banking services and FDIC insurance are provided through Thread Bank2,3 and Evolve Bank & Trust; Members FDIC. The Relay Visa® Debit Card is issued by Thread Bank pursuant to a license from Visa U.S.A. Inc. and may be used everywhere Visa® debit cards are accepted.
1The interest rates and annual percentage yield on your account are accurate as of 05/16/23 and are variable and subject to change based on the target range of the Federal Funds rate. APY will vary between 1-3% depending on the balances held. Earn 1% APY on savings balances of less than $50,000, 1.5% APY on savings between $50,000 and $250,000, 2% APY on savings balances between $250,000 and $1,000,000 and 3% APY on savings balances of more than $1,000,000. There are no minimum balances or minimum deposits required to earn interest on your account.
Save more, earn more
Each business can open up to 2 savings accounts. The more money you keep in your Relay savings accounts, the more money you earn.
| Cash in savings | Amount earned |
| --- | --- |
| $1 to $50k | 1.0% APY |
| $50k to $250k | 1.5% APY |
| $250k to $1M | 2.0% APY |
| $1M and above | 3.0% APY |
Built for first-time savers and seasoned stashers
Your business needs a cash cushion. To take more risks, expand and invest, and bounce back from setbacks. Relay's savings accounts make it easy to get started.
Earn 1% to 3% APY on your savings1
Hard work should be rewarding from day one. That's why you'll earn interest on the very first dollar you deposit into a Relay savings account. As your cash reserves grow, so will the interest rate you earn.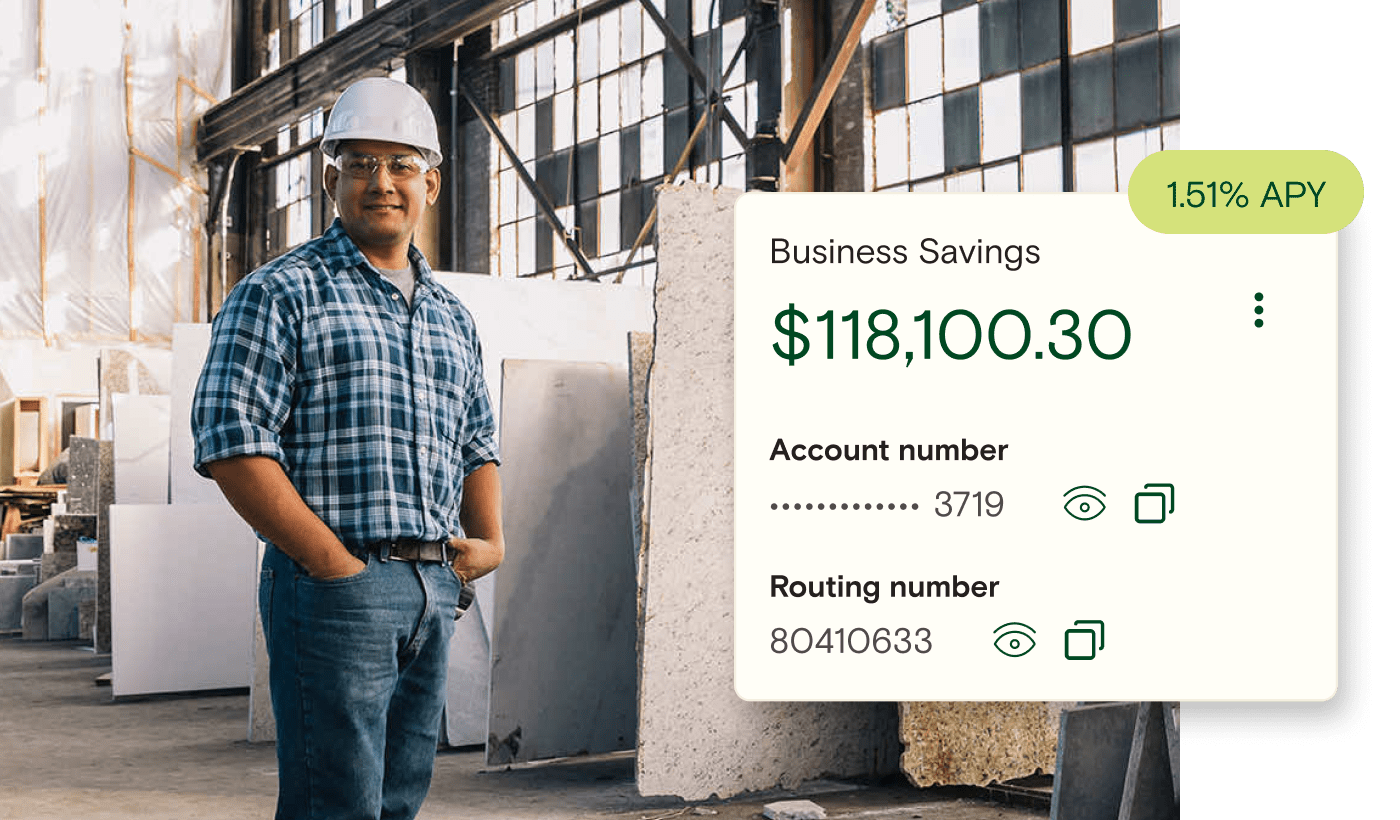 Don't let dollars idle
Starting to save is tough. You have to hunt down idle cash and figure out how much you're comfortable setting aside in savings every month. Relay's auto-transfer rules make it easy by moving your excess cash out of operating accounts and into savings for you.
Reach savings goals faster
Automated savings steadily and consistently build up your reserves, moving you towards real goals quickly—whether you want to save up for 3 months of operating expenses, a new investment in your business, or a treat for your team.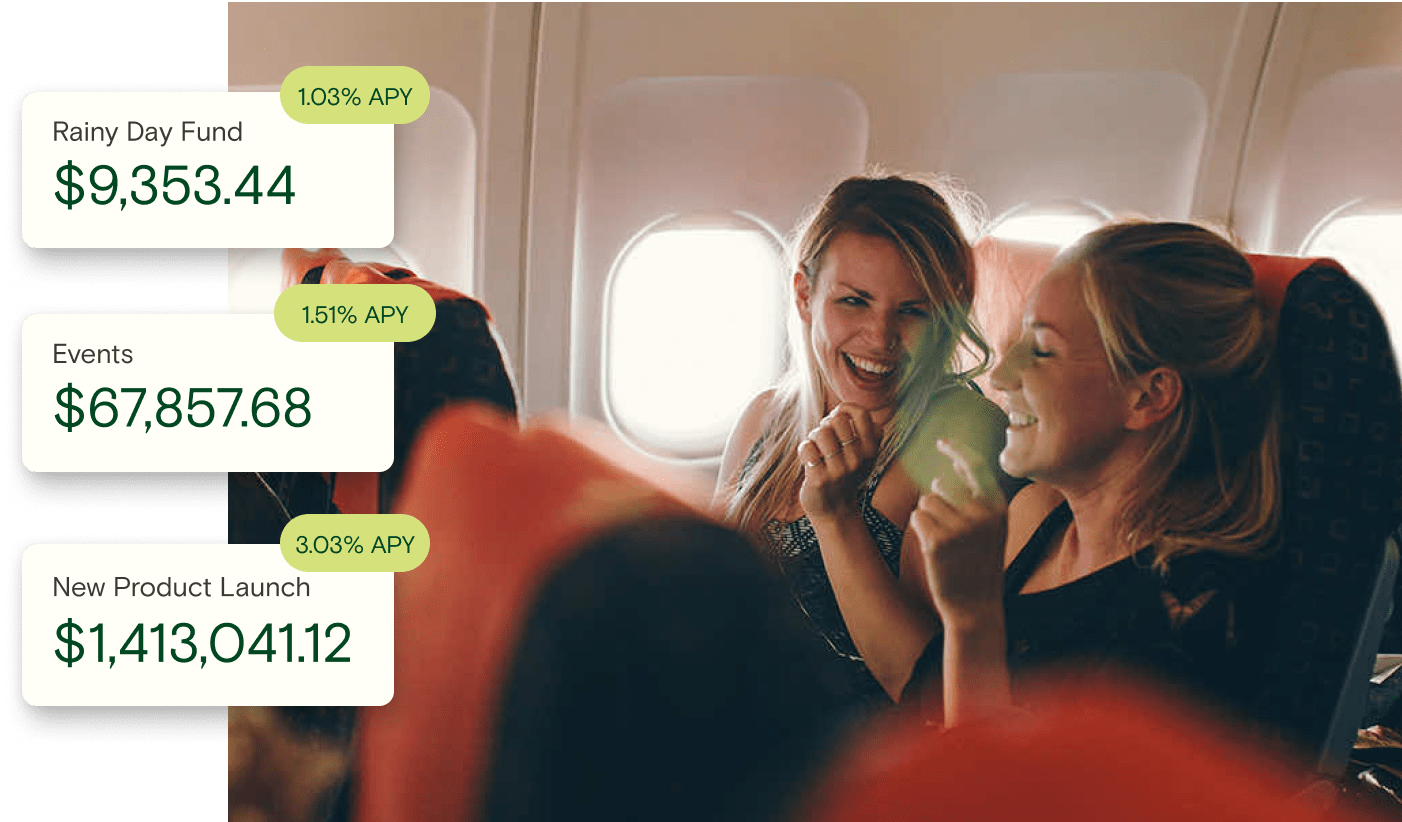 Set it and
protect it
#1 rule of saving successfully: don't dip into reserves. To keep your cash growing, money in your Relay savings accounts can't be used for card purchases or external payments.
Up to $2.5M in FDIC coverage
via Thread Bank2,3
Save safely. Every business qualifies for up to $2.5M in FDIC deposit insurance provided through Thread Bank, our partner bank, and their insured cash sweep program!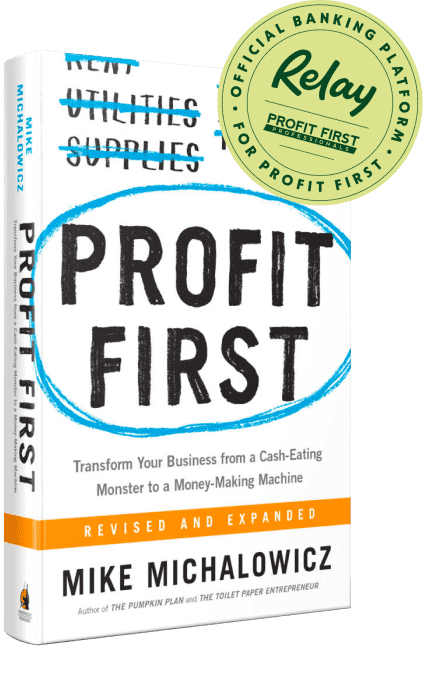 Perfect for Profit First
Make the most out of Profit First allocations. Relay savings accounts earn interest on the cash you set aside—think profit and tax reserves. Plus, create an auto-transfer rule to take care of the twice-a-month allocations for you.
Learn more
What our customers
have to say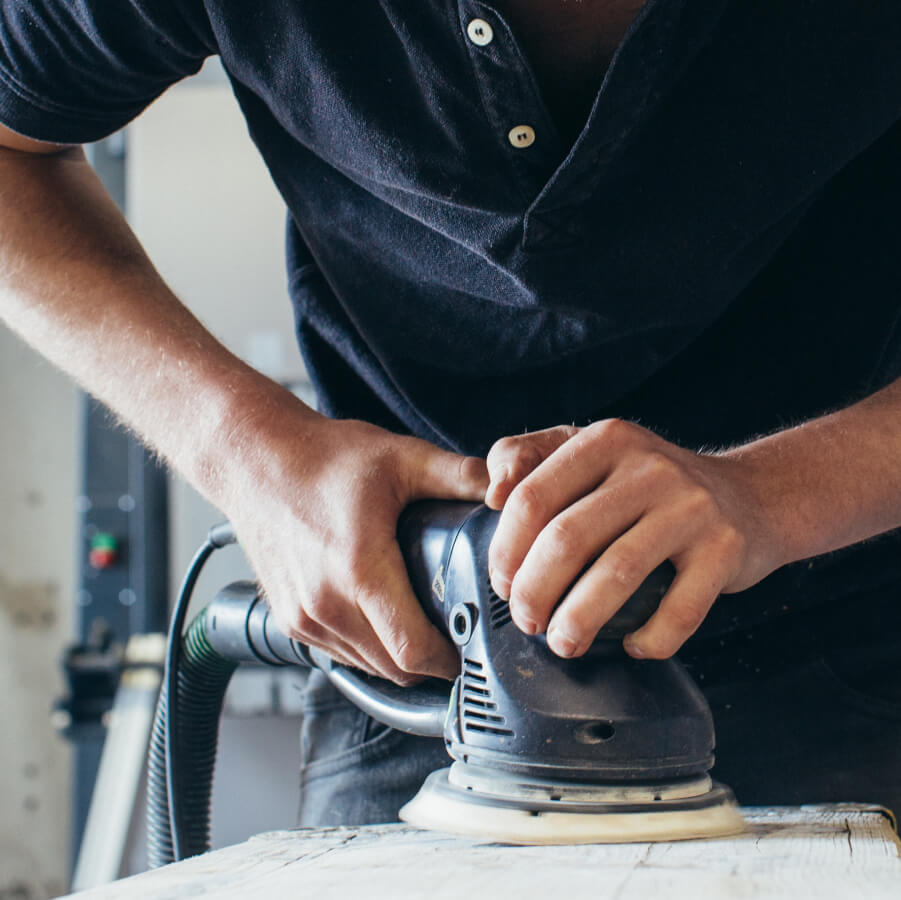 "We have had a great experience with Relay and I plan to use this for my businesses moving forward. It makes it very easy to add accounts, cards, users, vendors, etc. I can separate our cash with certain projects or initiatives so that our budgets are already set. All around, very solid company that I look forward to working with in the coming years."
Keeping your business
on the money
Relay's online business banking platform makes it easy to fully understand what you're earning, spending and saving.
Bank without worrying about account fees, overdraft fees or minimum balances

Collect payments via ACH transfers, international and domestic wires, checks and payment processors like Stripe and Square

Open up to 20 individual checking or savings accounts to organize cash and expenses

Make banking collaborative with role-based user permissions for team members, accountants and bookkeepers

Assign up to 50 physical or virtual Visa® Debit cards to your team members

Get personalized customer support when you need it by email